Thunderdbird Addon: IMAP Quota (Free Space)!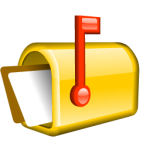 Do you know that Thunderbird has a statusbar to show the quota used for an IMAP account?
It's an hidden feature and you need to manually change some configurations to show it always.
This addon let you choose how and when show the IMAP quota status bar.

How does it work?
After installing, open the addon preference panel to choose when and how to show the IMAP quota statusbar.
The statusbar is shown only when is selected a folder of an IMAP account.

Support this addon!
Are you using this addon in your Thunderbird?
Consider to support the development making a small donation. Click here!
Download
Download it from the Mozilla add-on site.
This addon is also opensource: get its code from github.

Bugs
To send a bug report use github.

Future improvements?
Check the issue tracker.

Thanks to...
Dillinger, for updating this addon for the Thunderbird 60+ compatibility.

Thanks to BabelZilla for the translation support.